FINAL SALE!
Berkhamsted Bottling Co. is transforming into something new, keep your eyes peeled.
This bottling company offers more than just a cheap tipple. We deliver premium cocktails straight to your door, bottled by hand with fresh ingredients.
The increased demand for safe & simple drinks lead us to develop this range, which have been specially crafted to last up to 28 days when chilled, through extensive product research. They are perfect for a special occasion or a big weekend in, no matter who you are or where you are.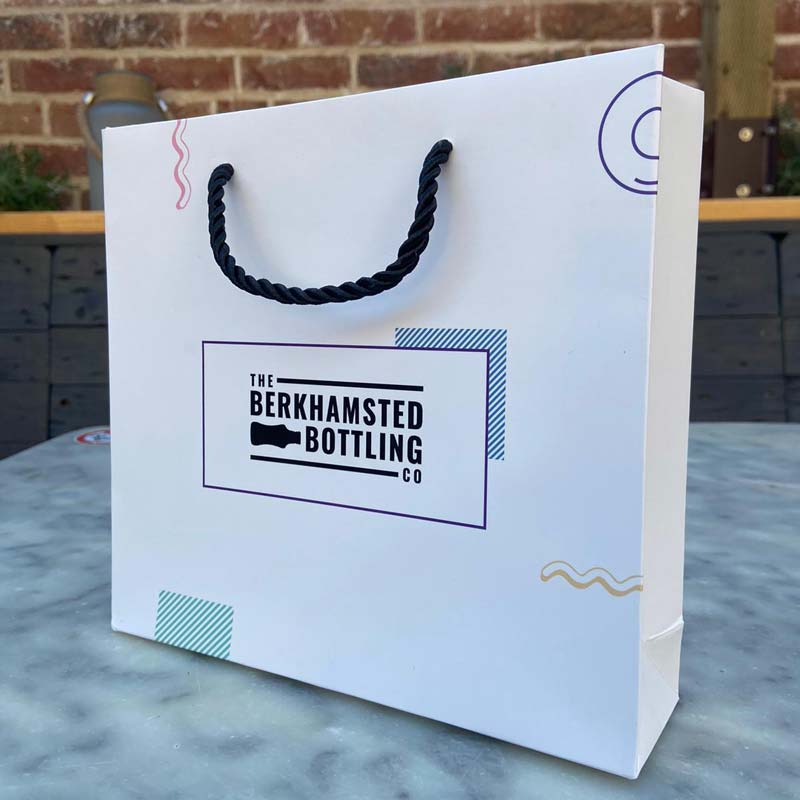 Gift Bag
Our new gift bags are the perfect addition to complete your cocktail gifting this season. With a branded metal straw and bottle opener thrown in too, it's a great way to treat someone special with a delicious present.
- 20 x 20cm
- Includes 1 bag, 1 opener, 1 straw
- Holds 4 bottles maximum
£3.00
Our promise to you
HANDMADE COCKTAILS!
Individual glass bottles, perfect for a party at home.

LOCAL DELIVERY
To HP, WD & AL postcodes. Thursday - Saturday.
COVID-SAFE
Contactless delivery is the perfect solution for drinks during lockdown.
MONEY BACK GUARANTEE
100% satisfaction with our product quality or get a refund.
Placing an order is
easy peasy...
1. Add products to your cart
2. Enter your details
3. Remeber the discount code!
4. Pay safely and securely online
Fancy giving it a go yourself?
If you're feeling brave then Three Piece have some great recipes on their website to make at home. Check them out, if you have any questions just get in touch via our contact form.
See some recipes